Are you shaping the right culture for business success?
Organizations that nurture workplace culture can achieve higher levels of employee engagement and productivity. When workplace culture aligns to an organization's purpose and values, organizations can also attract, retain and engage employees more effectively.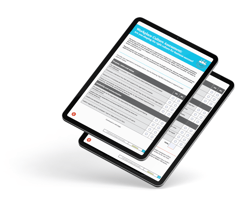 Download this free workplace culture assessment to evaluate your organization in the following areas:
Purpose, vision and values. Does your culture support your company's purpose?
Aligning leadership and communication. Do your leaders and champions model the desired culture?
Evaluating existing culture. Have you conducted surveys or gathered formal feedback from your employees?
Activating culture initiatives. What are you doing to activate your desired workplace culture initiatives?
Download the workplace culture assessment now.