Are you prepared to navigate change and drive meaningful growth?
A clearly defined purpose or mission positions your organization for long-term success. Regularly assessing how well your organization is aligned to its purpose, mission and values informs how well-equipped it is to navigate change, disruption and rising expectations.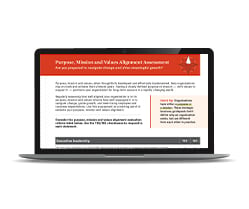 Download your purpose, mission and values alignment assessment now.